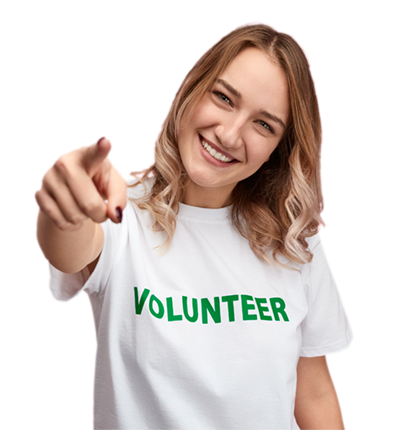 Become A Volunteer
Get transferable skills and work experience.
Enhance your CV.
Meet new people.
Try something new.
Build your confidence.
Stay active and healthy.
Make a difference to people in your community.
Help us shape the future.
LiveArgyll Volunteering FAQs
Answers to common questions about volunteering with LiveArgyll.
What is LiveArgyll?
LiveArgyll is a charity set up by Argyll and Bute Council in 2017 to run leisure and library services across Argyll and Bute.
How do I contact LiveArgyll to tell them I'm interested in volunteering?
You can either visit your local leisure or library facility, or complete our online application form on our website and we will then get back in touch with you.
What should I think about when filling in an application form or attending an interview?
Try to give clear and honest examples of how you meet the requirements of the volunteer role, the skills you have or would like to learn and where your interests lie. Think broadly, this doesn't need to be from employment experience. Some questions to ask yourself: What do you want to do? What opportunities are available? What do you want to achieve? What have you got to offer? Which locations am I willing to volunteer in? If you're not sure whether a particular role might suit you we are also able to offer shadowing opportunities. Please contact volunteering@liveargyll.co.uk for further information.
What will happen after I've applied for a volunteering role?
We will assess your application and then invite you to come in for an informal interview with a relevant local LiveArgyll contact. They will tell you about LiveArgyll and what is involved in the role and ask you some relevant questions.  If successful we will then follow up your references and ask you to complete the PVG application if required. They will also agree any training required and a start date.
Do you provide training?
All volunteers receive an induction. The skills, training and qualifications required will differ from role to role and how much time is needed to fulfil the role. We will always ensure you have the skills and knowledge to be able to deliver your volunteering role and you will always have a designated LiveArgyll local contact who will fully support you. We will ensure that all volunteers have the opportunity to develop skills, make a positive impact on the lives of others, gain a valuable and work experience, make friends and have a rewarding overall experience.
Will volunteering help me get a job or help secure a place in further/higher education?
Studies show that volunteering can help with job prospects by enhancing your personal skillset whilst growing your confidence and knowledge base. Volunteering can also be a good opportunity to network and connect with people within the work environment that you have an interest in.
For those looking to gain experience prior to going to college or university, we can provide valuable work experience and the chance to develop a range of skills. We also support individuals seeking volunteer opportunities as part of the Saltire Awards and Duke of Edinburgh programme. 
What support will I get as a volunteer?
Volunteers are fully supported by LiveArgyll. You will have access to our online toolkit as well as have a dedicated contact who will support your learning and development/day to day volunteering.
What provision do you have for volunteers with a disability?
We welcome volunteers with a disability and we are fully committed to equality and diversity. We have a diverse workforce where all volunteers are encouraged, supported and valued. You can expect LiveArgyll to strive to provide the support and equipment you may need through the application process, undertaking your role and any relevant training required.
How much time do I need to give?
There is no overall minimum time required to volunteer but each role that you apply to will highlight the kind of time commitment they are looking for and whether it's a regular commitment. Many of our opportunities can take place at a time that suits you. If you aren't able to commit on a regular basis we also have one off opportunities at a range of events.
Will I get my expenses paid?
If you are required to travel s part of your volunteering you will be re-imbursed at HMRC rate of 0.45p per mile. All travel must be approved in advance of any travel being undertaken and a travel expenses form submitted.
What will I wear when volunteering?
Should your volunteer role require you to wear specific or specialist clothing, you will be provided with this by LiveArgyll. All volunteers will be given a lanyard that clearly identifies them as a volunteer in the work place. We ask all LiveArgyll volunteers to dress appropriately and maintain a smart appearance whilst volunteering.
What age restrictions are the on volunteering?
For most volunteering the minimum age is 16 however we do have a number of young volunteer roles in libraries, leisure and sport.
Will I need a PVG to volunteer with LiveArgyll?
Some roles will require you to have a PVG before you are able to commence your volunteering. These include regulated supervisory roles with children and adults and LiveArgyll will cover the costs for your application. Each role description will highlight if a PVG is required.
Can I volunteer if I have a criminal record?
LiveArgyll ensures that ex-offenders are treated fairly. Having a criminal record is not, in itself, a barrier to volunteering. We consider each offence individually looking at issues like risk to customers, how long ago it took place, the circumstances and whether they are relevant to the volunteer role. Anyone with a caution or conviction for a sexual offence against a child or vulnerable adult will be considered unsuitable to volunteer. 
Will volunteering affect my benefits?
You can volunteer whilst claiming benefits, and volunteering should not affect your benefits claims. The only money received from volunteering is to cover direct expenses so is not classed as income.
Can I leave if I don't like it?
Yes, of course. You are under no obligation to keep volunteering for LiveArgyll if you don't like it. But it is always worth talking to somebody before stopping. You can discuss with your LiveArgyll contact why you feel unhappy and what you feel would improve your time as a volunteer.
Can I volunteer with family and friends?